Welcome to this blog post about our visit at VMworld Explore 2022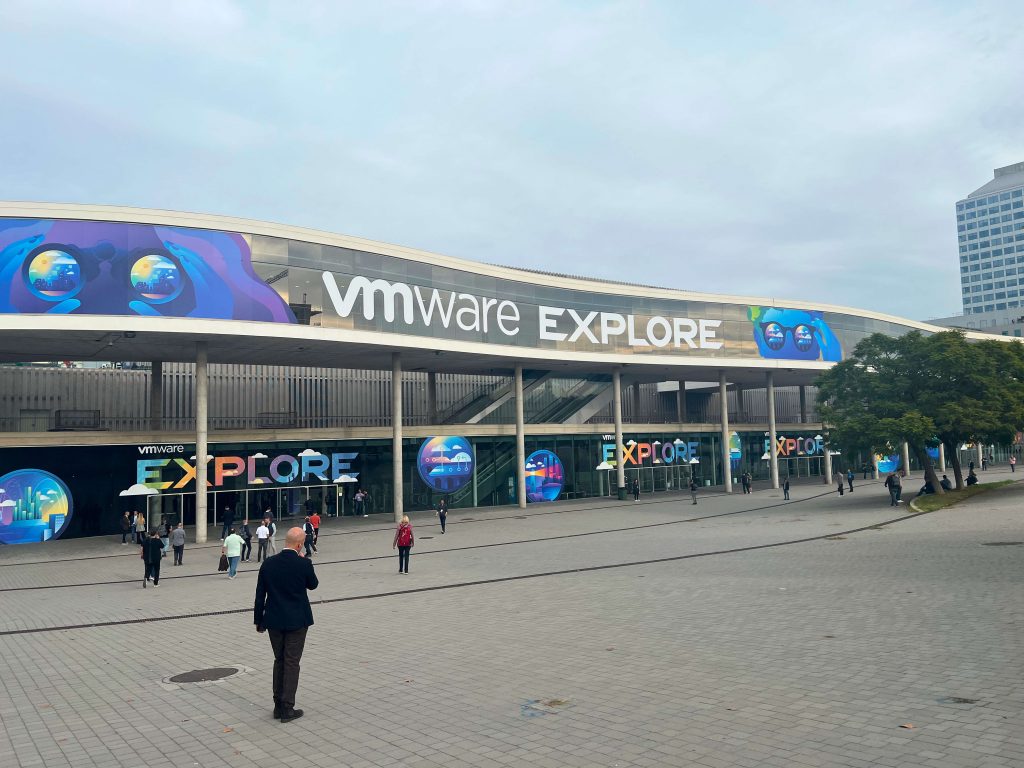 We (Niels, Aytekin, Mikhail, Ivan and me Johan), from Orange Business Services were asked to go to Explore this year and do all the networking, digest new information, collaborate, train, do exam's and inform you about this trip.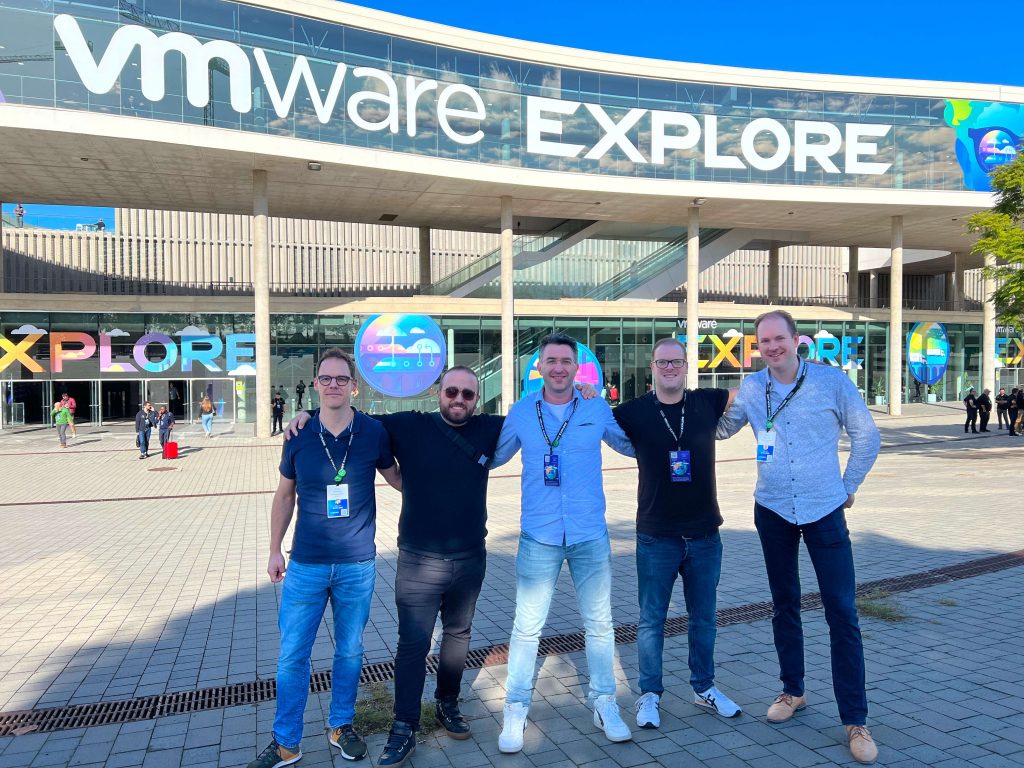 In the first place, it's a great event to go to! Lot's of interesting sessions, lot's of vendor's, food, drinks, party's and a lot of people!
I think VMware did not expect to have that much people attending this event after Covid.
But Covid is still there, I heard a lot of people got Covid after this event, but we all did not luckily!
Before we went to Barcelona, Vueling was on a strike, so our flight was canceled on Monday.
Because this was kind a last minute, our office manager needed to work hard to find any seats left to get us to Barcelona, but she succeeded 🙂 The only side affect was that we traveled from Eindhoven Airport and flew back on Amsterdam, so that had some logistical challenges in the end, but after all it was more then worth it.
Day 1 – travel day, day of the arrival
The first day we flew to Barcelona and traveled from the airport to Gran Via, Fira de Barcelona where VMware Explore 2022 is held.
At first we dropped our luggage and checked into the event. First things to do were collecting the goodies (laptop bag and stuff). Due to the number of attending people, all the goodies were already gone, so some of us decided to give their goodies to charity and some others decided to back-order the goodie pack.
The rest of day we were exploring Explore in the largest sentence of the word. Just to see how big the event really is and what to do the next days. What we noticed was that the event was a lot smaller then previous years but not seen from the number of people who attended (I believe 2 times what was expected).
Some interesting/highlights sessions for this day were:
Introducing VMware Aria: The Next Chapter in VMware Multi-Cloud Management
VMware Aria is a Cloud management that unifies applications, infrastructure, and services across private, hybrid, and public clouds in a single platform with a common data model (source)
VMware (code) Intel NUC Home Lab with vSphere, Tanzu and Smart Sensor
Later in the afternoon we decided to check into the hotel and grab some food, so we did as a team, we traveled by Taxi to the hotel, dropped our stuff and refreshed for the evening to come.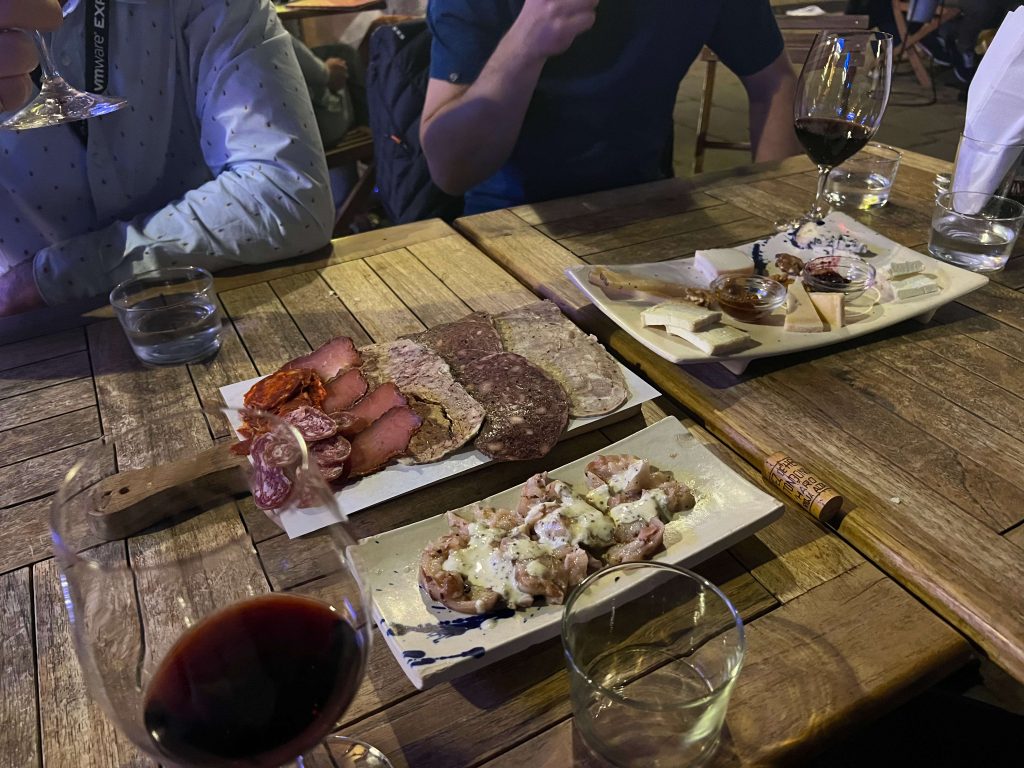 The next day, day 2 – Tuesday
This was the first real day for attending sessions, doing networking and walking around at the vendor hall
Some interesting/highlights (sessions) for this day were:
VMware Anywhere Workspace – Technical Overview
Explore the Future of VDI and DaaS with VMware Horizon
5 Ways VMware Cloud Can Take You From Cloud Chaos to Cloud Smart
Day 3 – More to come
Focus for this day were sessions, sessions & … sessions! But also we had a chat with Corey Romero, big thanks to him also because of the Cohesity/VMware vExpert Giveaway! We were unfortunately not on the list for getting these devices, but Corey put us onto the reserve list and the last day we could collect the device (if there were enough devices left), see more about this in Day 4!
We also did some Hands On Labs, there was enough availability and enough slots free to attend for a session.

Some interesting/highlights (sessions) for this day were:
VMware vSphere – What's New
Understanding VMware Aria
What's New in Anywhere Workspace
VMware Aria: Delivering True Multi-Cloud Management
Hands On Labs
Day 4 – Last day.
This day we traveled back to home, but before that, our colleague Mikhail Zuskov even did an exam and passed! How awesome it that! That's also possible on VMware Explore, doing exams with a discount!
Furthermore, this day, I did not attend any session anymore because we needed to leave early this day. So we did some networking / talks with people, "exploring"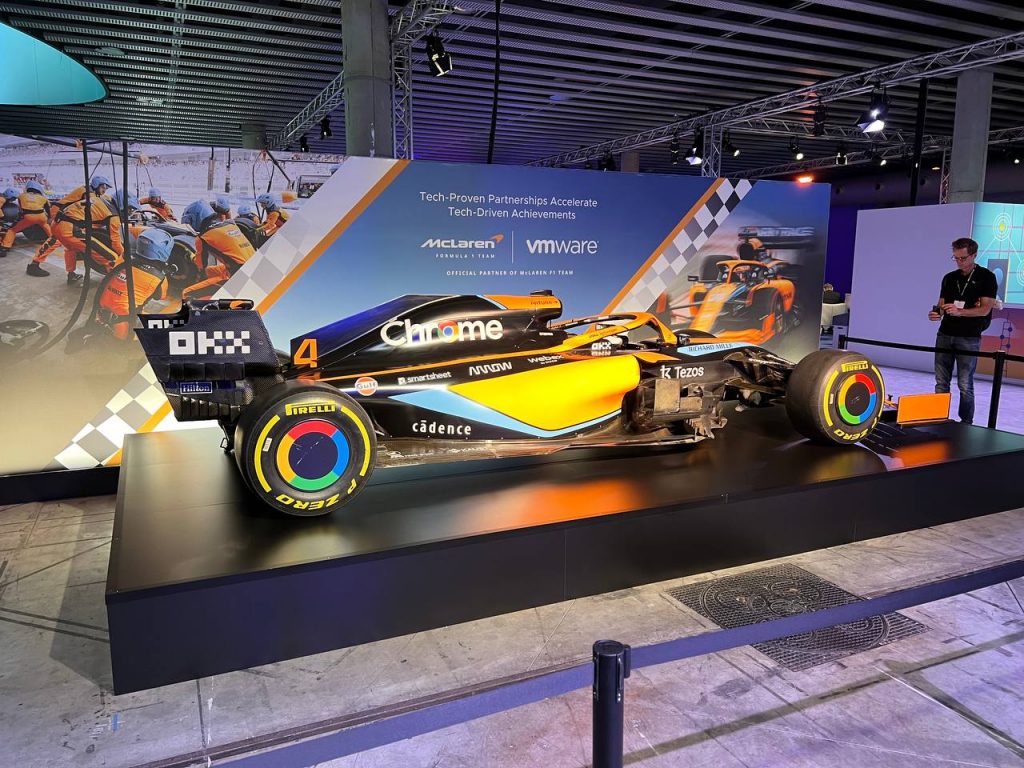 And ofccourse, later this morning we collected the NUC Devices for the vExpert Cohesity/VMware giveaway, what a cool device is that!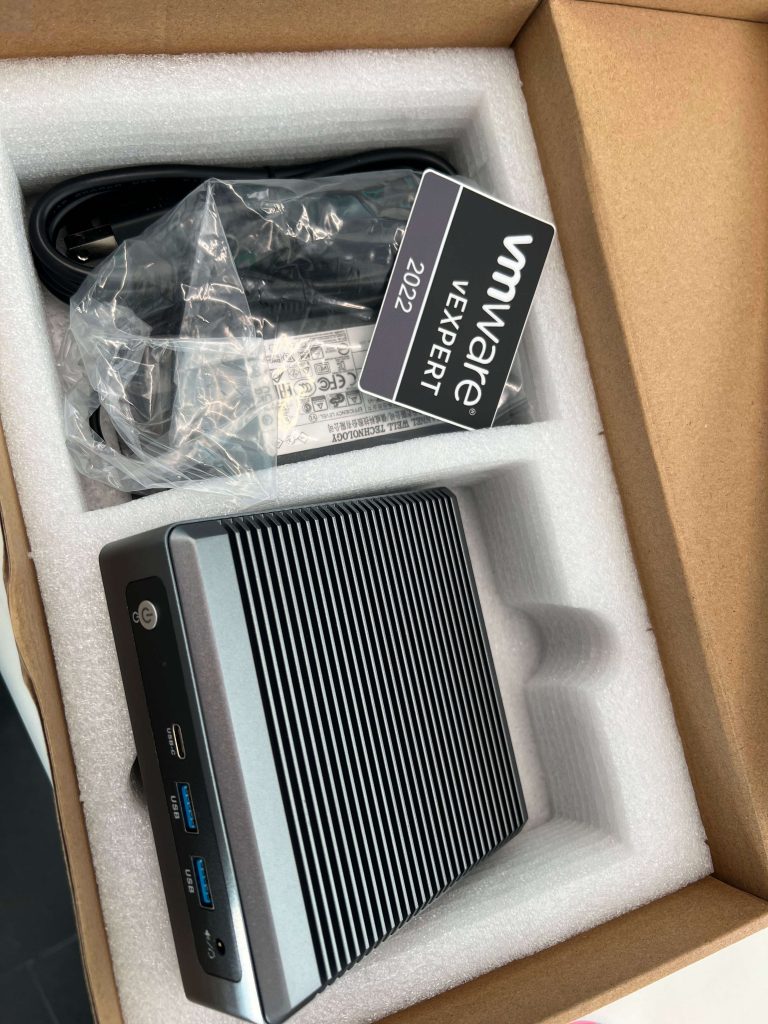 We will sure going to blog about that!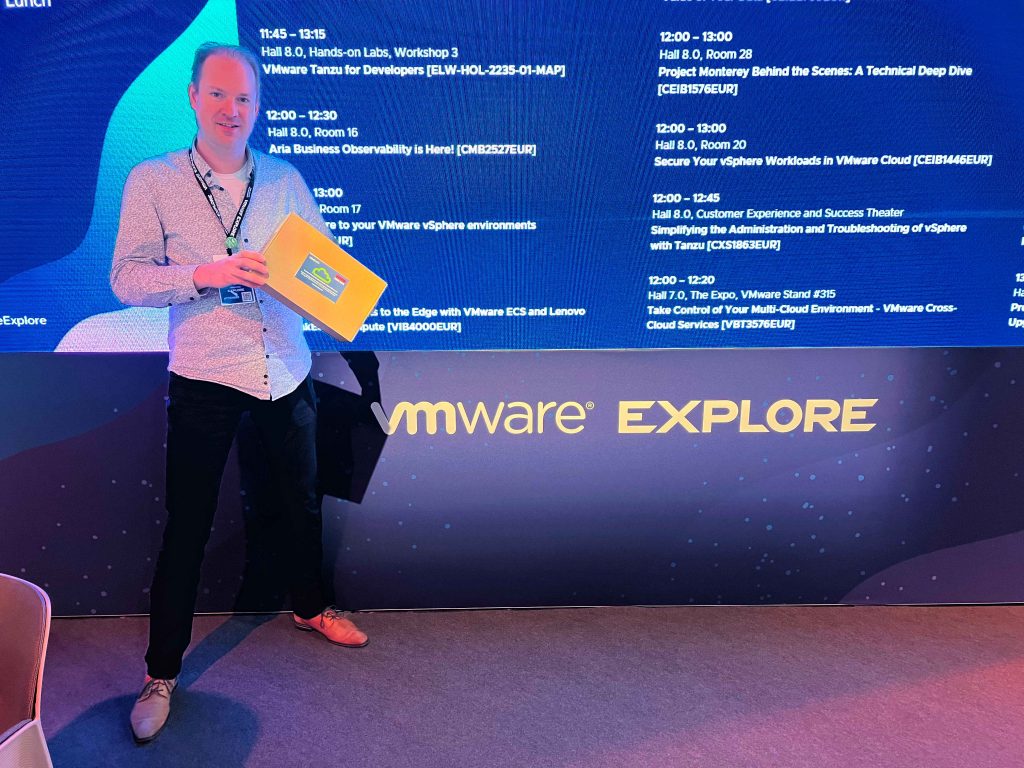 For me, VMware Explore 2022 brought a couple of interesting topics:
– VMware Horizon Next Gen
– VMware Aria
– Security

Depending the corner of technology you are in, there were lots of sessions! My focus was mainly on EUC, security and automation.
I want to thank Orange Business Services for the possibility to have me attending this event and I want to thank my fellow colleagues for the great time we had together!
Thanks for reading and until the next one 🙂